Around half of all clinical trials never make their results public, leaving large gaps in the medical evidence base and slowing down the development of new life-saving treatments.
Together with patients, doctors, and scientists, TranspariMED is working to end this long-running scandal in medicine
TranspariMED has already won big victories for patients: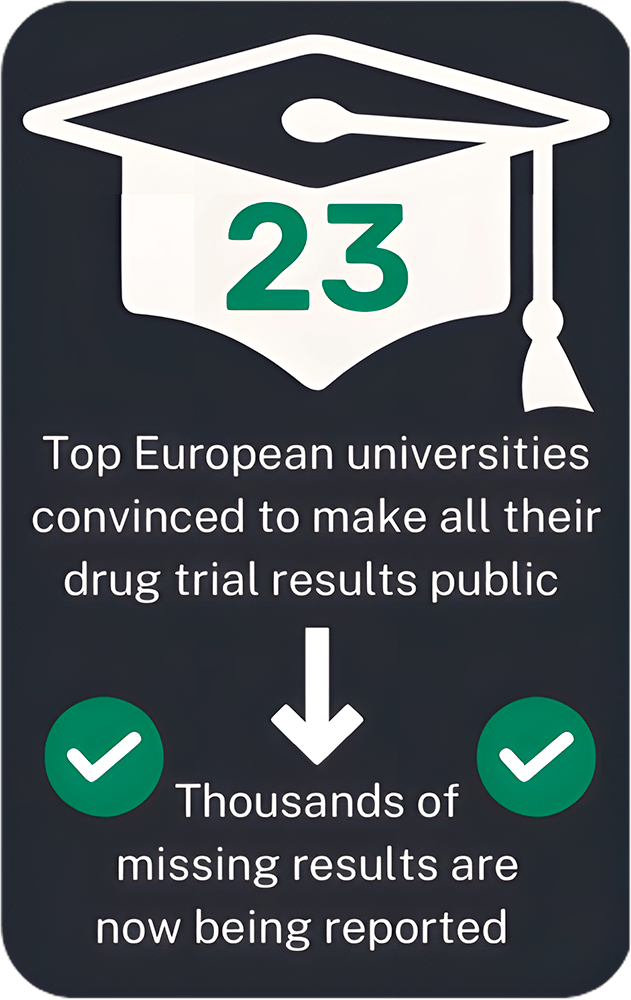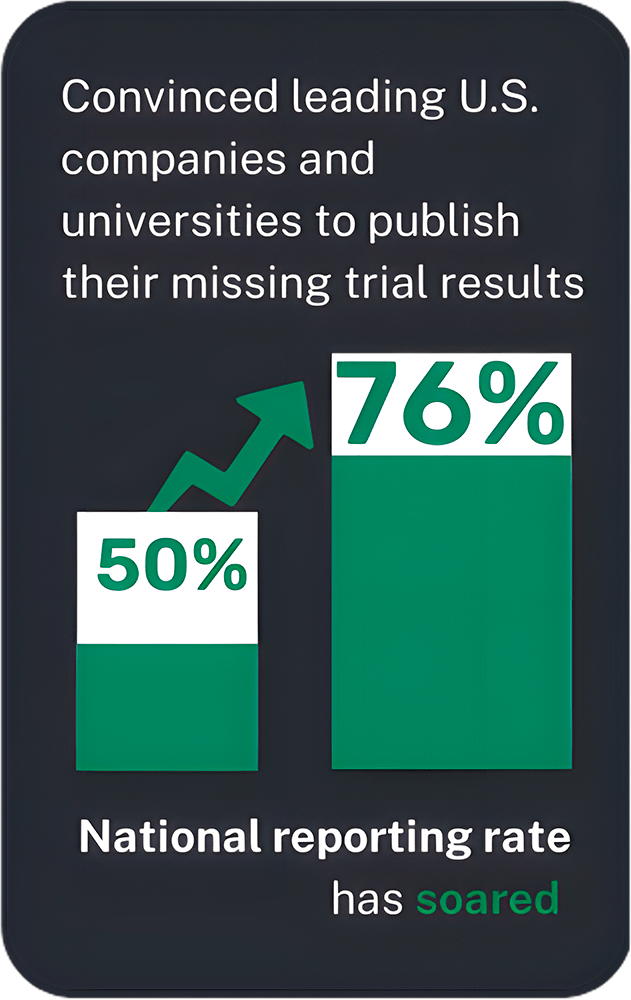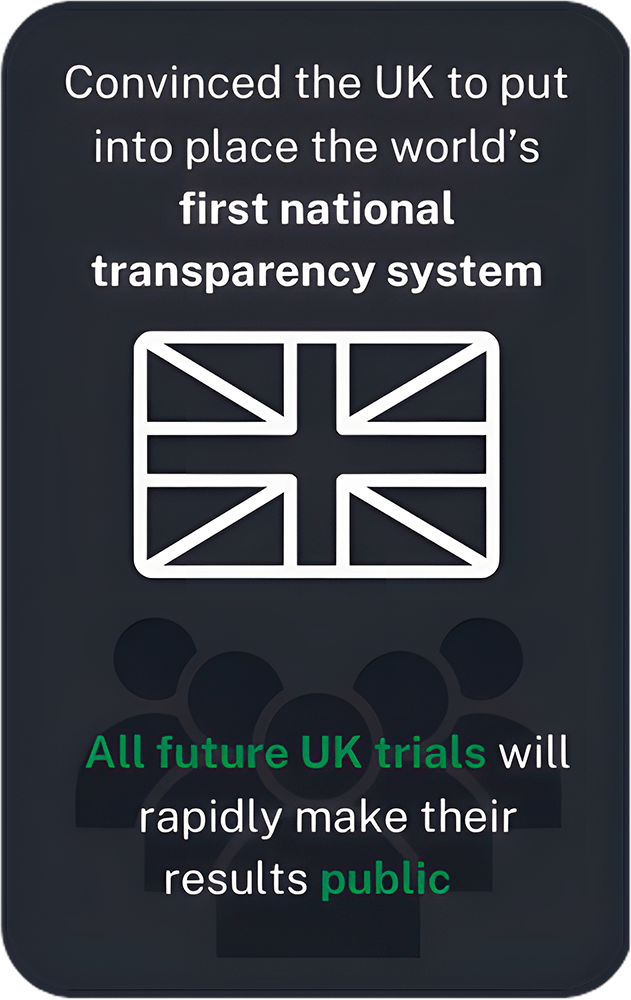 Building on our success in the UK, we are now taking the campaign to the next level. We will create powerful coalitions across Europe and North America to fight for laws requiring all clinical trial results to be made public – so that in the future, no trial is left behind.
TranspariMED relies on support from people like you to keep up the good fight.
We are close to the finishing line.
Please donate so we can fix this problem, once and for all